Education
Lane of Things: An Interactive Environmental Sensor STEM Curriculum

Funded by the Motorola Solutions Foundation, the University of Chicago-Argonne National Laboratory Array of Things team has partnered with the School of the Art Institute of Chicago and the Computer Science department in the largest public high school in Chicago, Lane Technical Prep High School to run the Lane of Things (LofT) curriculum since 2015. With over 450 students having now completed the course, the project is a spinoff of the large-scale Array of Things.
In this curriculum, students learn about using low-cost micro-controllers, environmental sensors, switches, triggers, events, cloud-based data collection, data analysis, large dataset visualization, digital design and fabrication, prototyping, client questioning and more. The students learn how to use these tools to design and build devices that can help them solve problems for themselves and for their communities which brings in civic engagement, social justice implications and ethics.
In our second year of the project, students build Hackster.io project pages to share out their work with others. (Explore Projects from Year 2). In year 3, Lane of Things partnered with the Chicago Cubs to design, prototype, and build multiple sensor nodes to deploy at Wrigley Field. The Cubs were interested in fan sentiment, upper-deck environmental conditions (wind, light, temperature, humidity, etc), and sound levels from the stadium out into the neighborhood.
Project Team
Dan Law, CS Faculty and Chair, Lane Tech
Jeff Solin, CS Faculty, Lane Tech
Douglas Pancoast, Professor, School of the Art Institute of Chicago
Robb Drinkwater, Professor, School of the Art Institute of Chicago
Satya Basu, Advanced Insight Analyst, Perkins+Will
Kate Kusiak Galvin, Executive Director, UrbanCCD
Media Coverage
Chicago Tribune Video: Lane Tech students work on Array of Things-related projects
Chicago Tribune: Wrigley Field serves as classroom for Lane Tech students
University of Chicago on LoT 2018: Students and UChicago scientists turn Wrigley Field into data lab
University of Chicago on LoT 2017: A Return Trip to the Lane of Things
University of Chicago on LoT 2016: "Lane of Things" Brings Sensor Science to Schools
---
School of Things: A LofT Professional Development Course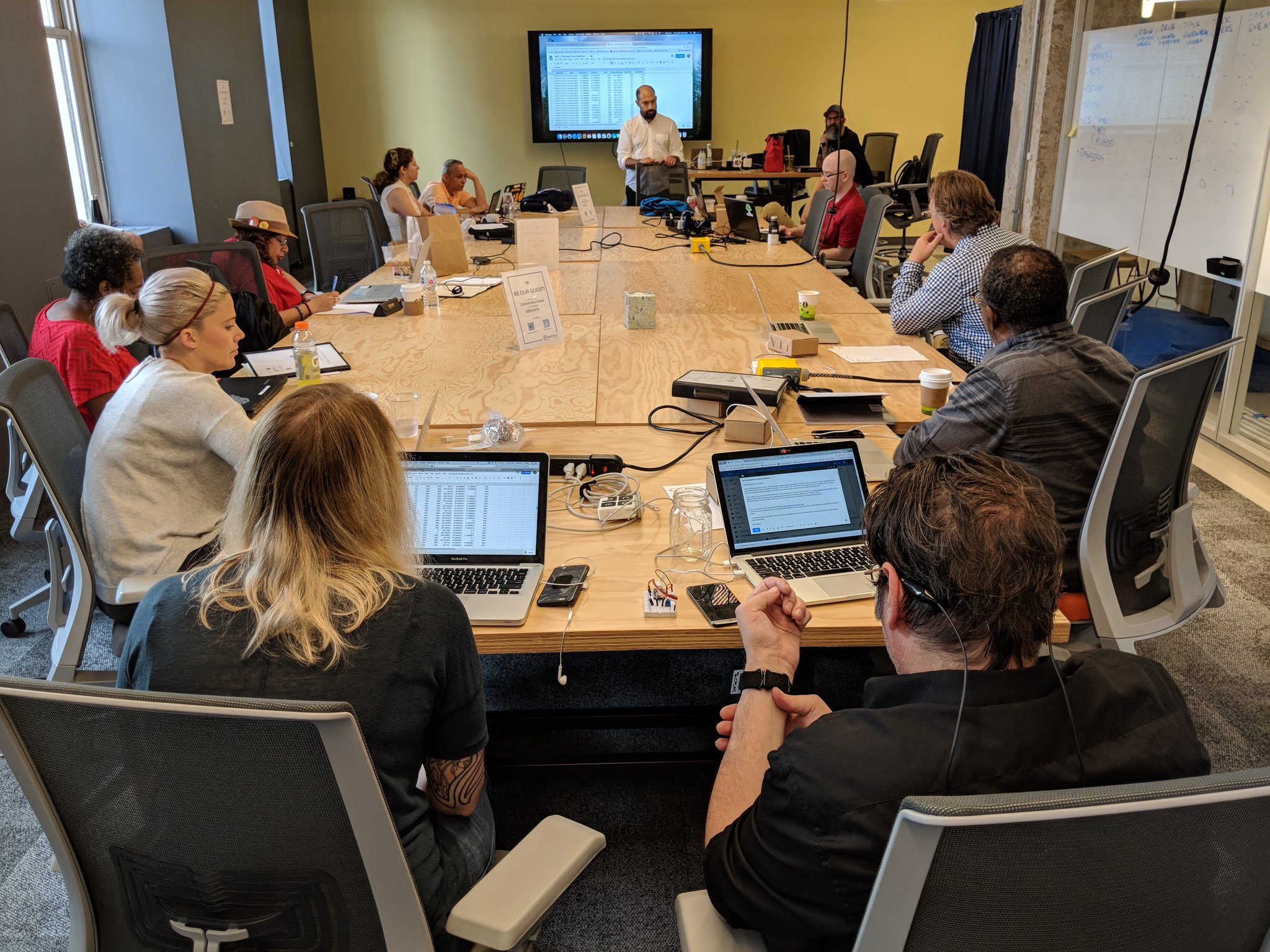 Utilizing the "Lane of Things" curriculum, the Lane of Things team packaged the course of study in order to deliver a participatory professional development workshop to provide Chicago high school computer science teachers with materials, background, and training to implement a program that combines the ideas around embedded system, enclosure design, and open data from a network of deployed sensors. In the summer of 2018 the first cohort of School of Things (SofT) completed a week-long workshop to prepare 11 teachers to offer the curriculum in their own Middle Schools and High Schools.